While this is a bit of a bias title for a blog, it does reflect my attitude towards these individuals. I've spoken about my YouTube channel on here before, and one question i do get asked often is this: "Who is your favorite You Tuber?" So I've decided to make this list of ten of my favorite Youtubers, in no particular order. You can click on their images which have links to their channels so you can check them out.
1) Jeremy Jahns:
Jeremy is a film review with a huge passion for what he does,and it clearly shows. It's always clear that the guy knows what his talking in terms of conveying his views on a film; not to mention how his charming charisma always keeps my attention. This adds to the times he tries to be funny, and he really is a funny guy with a good sense of timing. A huge smart and successful film reviewer for a good reason.
2) Made Yew Look:
You'd think a make up channel wouldn't be on the list favorite Youtubers, especially when the person making the list is male. But wait until what you see Lex (the woman running the channel) has in store. She uses make up and body paint in order to make her look like monsters or famous characters. In the past she has done videos where she has turned herself into characters like Mystique from X-men, The Cheshire Cat and many more. With Lex showing excellent attention to the detail of the characters she creates; her tutorials are very interesting to listen to given the narration she gives. She's funny, well spoken and is a great artist.
3) Thunderf00t:
While Thunderf00t does like to fill his channel with interesting and well researched videos on science; his known for tackling and debunking claims and videos in the name of disproving their arguments; whether it'd be creationist, science stories in the news, radical Islam and most often radical feminist. And each video is filled with mountains of evidence, each point being presently clearly with as much proof and reason behind it as possible. His a show don't tell sort of person. Given how well he presents himself I could and have listened to him for hours.
4) The Rageaholic: 
Also known as Razor-Fist, the best way to describe The Rageaholic is short and straight to the point. His a fast talking blogger on video games and metal music, with his videos being well-rounded, very detailed and yet he is always straight to the point in terms of his views on the given matter; and yet you always get a clear picture of what his saying. NOt to mention how the guy has excellent wit with his delivery working perfectly given how well articulated he sounds.
5) Alonzo Lerone: 
Mainly known for his "Dumbest Fails of the Internet" series, Alonzo is greatly entertaining to watch. The ways he tears into the stupid comments and status post he makes fun of is absolutely hilarious. A very charismatic guy with an upbeat attitude that works well with a series like this. Perfectly timed jokes used in responses, creative uses with the martial his given, the reactions and ways that's presented with the tweet in question always gets a giggle out me. In terms of making fun of the stupidity on the Internet, it's summed up best by his catch phrase: "get a dictionary".
6) The Unusual Suspect: 
Suspect is one of the funniest reviewers I've seen in a long time, his well spoken, his scripts are very clearly written, his points are well thought through, on point, and along with having some of the best edited reviews I've seen on YouTube. A trope of YouTube comedy is to use a random clip or reference to add to a joke; Suspects decision to add himself to those clips, and interact with them as if they're with him in the room was a stroke of genius, leading him to some very funny jokes. He has a channel that'll make you think and laugh at the same time. I suggest starting with his Home Alone reviews, I've nearly pissed myself watching those videos for the first time.
7) CineFix: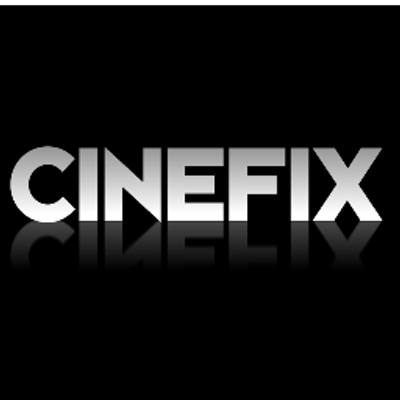 As someone who takes interest with arts and crafts along with general building stuff, CineFix are the people I wish to be. They're mostly known for recreating movie trailers, but with a shoe string budget. This leads to creating props and costumes with cardboard, fabric and anything else they can find; and the results are stunning. The attention to detail in their props, the look of the characters, the recreated music, the shots of the trailers. Watch anyone of their compassion videos, you'd be amazed how similar the two clips match. Not to mention the clever ways they end up recreating many different effects. When I first saw the compassion video of their Mad Max trailer, my jaw went through the floor in how good it was.
8) Sargon of Akkad:
This guy is similar as Thunderfoot minus the science, but like his he presents his points against the subject his speaking against (usually radical feminism) with figurative and literal mountains of evidence and sources, blowing his opponent out of the water. His smart, well research and very engaging to listen to. His very blunt and rather straight to point when speaking out against stupidity in the news, radical feminism and modern-day political correctness. A well spoken vlogger that speaks his mind, with enough citations to explain himself.
9) GroundZeroOnline:
Or rather the main man of the channel MK, particularly for his MK Loves series. MK is a well spoken, well presented and charismatic video blogger that can make you laugh and think; mainly due to those videos are often serious discussions with jokes. And on both fronts he hammers the nail of the head. Bringing up excellent points and ideas with great examples of what he means. His jokes are very well written show casing the mans wit; along with helping to convey his point. He also had a series called GZ TV which shows how good he is at writing comedy; i don't think I've laughed at something on YouTube so hard in a long time.
10) Batmanmarch: 
There's a large section of the Doctor Who fan community on YouTube that stop motion animated films with their action figures; in that community this guy is king. It's clear to who can see why. His impressions and well captured personality of the chosen Doctor, the use of music and sounds from old Who episodes etc. Keep in mind these aren't just short two-minute videos; no these are well written, tense, gripping stories spread across multiple videos in most case. With great voice acting, good effects and some clear skills in editing and camera work. Less we forget the amount of detail he goes into his action figure reviews, giving us details on the toy itself but also little facts about why said decision may have been included. Sadly he has stopped doing the stop motion adventures due to him feeling his done with it, but given how much good content his given over the years, I forgive him. He has other content that his still putting out, all of which is still entertaining to sit through.
And so there we have it, my ten favorite YouTubers. But that's my thoughts, what do you think of them?
Thank you for your time.